Tapa: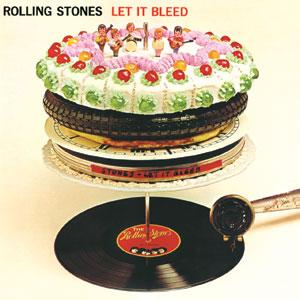 Canciones:
1. Gimme Shelter (4:35)
2. Love In Vain (Robert Johnson) (4:22)
3. Country Honk (3:10)
4. Live With Me (3:36)
5. Let It Bleed (5:34)
6. Midnight Rambler (6:57)
7. You Got the Silver (2:54)
8. Monkey Man (4:15)
9. You Can't Always Get What You Want (7:30)
Integrantes de ese Momento:
Mick Jagger: Voz, armónica, guitarra y arpa.
Brian Jones:Guitarra, arpa(como ya mencione falleció antes de terminar el albúm)
Keith Richards: Guitarra, Bajo y coros
Mick Taylor: Guitarra y coros(sustituyó a Brian Jones en lo que faltaba del albúm)
Bill Wyman: Bajo, coros,sintetizador, Teclado y vibráfono
Charlie Watts: Batería y percusión
Link De Descarga:
http://rapidshare.com/files/155682631/Rolling_Stones_-_Let_It_Bleed__1969__By_Rey_Lagarto.rar
Nota: Yo soy Rey Lagarto, esto no es copy paste, es mi subida!!

MichaelCorleone2722






Temas similares
---
Permisos de este foro:
No puedes
responder a temas en este foro.